COBRA FLY-XL COMPLETE SETS
The Cobra Fly XL Complete Sets available at 2nd Swing Golf are the perfect choice for golfers of all skill levels looking for a comprehensive set of clubs designed for optimal performance. These sets include everything you need to hit the course with confidence, including a driver, fairway woods, irons, wedges, and a putter, all featuring the latest technology and materials to maximize distance, accuracy, and feel.
The clubs in the Cobra Fly XL Complete Sets are engineered to provide maximum forgiveness and ease of use, making them perfect for golfers who want to improve their game without sacrificing distance or accuracy. The set's sleek and stylish design is sure to turn heads on the course, while the custom fitting services offered by 2nd Swing Golf ensure that your clubs are tailored to your unique swing for maximum results.
Men's Complete Sets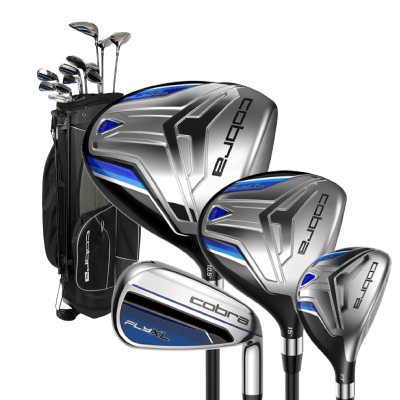 SHOP ALL MEN'S COBRA FLY XL
COMPLETE SETS
was $899.99
Women's Complete Sets
SHOP ALL WOMEN'S COBRA FLY XL
COMPLETE SETS - PLUM
was $899.99
Men's Complete Sets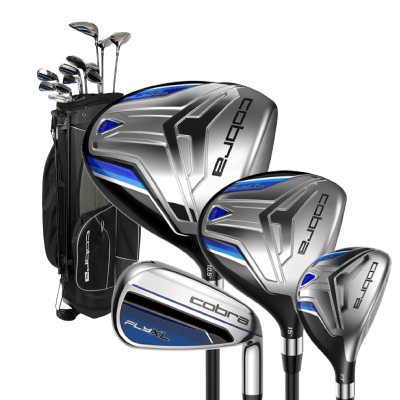 SHOP ALL MEN'S COBRA FLY XL
COMPLETE SETS
was $899.99
Women's Complete Sets
SHOP ALL WOMEN'S COBRA FLY XL
COMPLETE SETS - PLUM
was $899.99
---
Men's Fly-XL Complete Set Options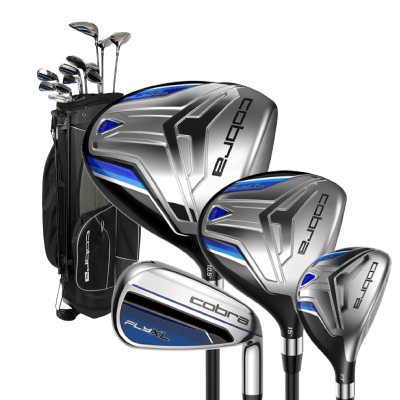 MEN'S COBRA FLY XL
MINT OPEN BOX COMPLETE SETS
was $899.99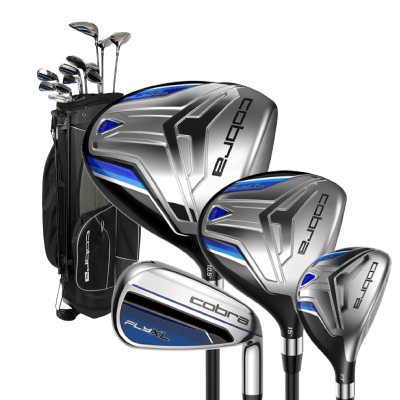 MEN'S COBRA FLY XL
MINT OPEN BOX COMPLETE SETS - SENIOR FLEX
was $899.99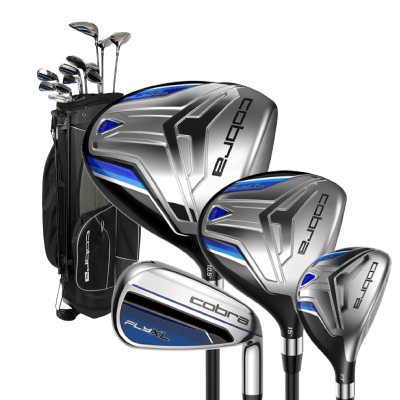 LEFT-HANDED MEN'S COBRA FLY XL
MINT OPEN BOX COMPLETE SETS - SENIOR FLEX
was $899.99
---
Women's Fly-XL Complete Sets Options
WOMEN'S COBRA FLY XL
MINT OPEN BOX COMPLETE SETS - PLUM
was $899.99
WOMEN'S COBRA FLY XL
MINT OPEN BOX COMPLETE SETS - OLIVE
was $899.99
PETITE WOMEN'S COBRA FLY XL
MINT OPEN BOX COMPLETE SETS - OLIVE
was $899.99
---
Cobra Fly-XL Product Insights